Wellness Simplified
Elevate health and happiness with our holistic, easy-to-use wellness program.
Leading Customers That Trust BetterYou






The Proof is in the Outcomes
People who use BetterYou see improvements after just 30 days on the platform.
BetterYou Users That Increase…
A study published in the journal Sleep found that people who slept an extra 30 minutes per night had a…
Socializing with others can help to alleviate feelings of stress and improve overall well-being. People using BetterYou see on average…
Increased physical activity can improve cognitive function, including memory and learning…
2022 Randomized Control Trial Results
with Stanford University
Study Overview
We partnered with Stanford University to run a 6 week randomized controlled trial with Stanford students. One half, the treatment group, used the BetterYou app. The other half, the control group, used another sleep and step tracking app.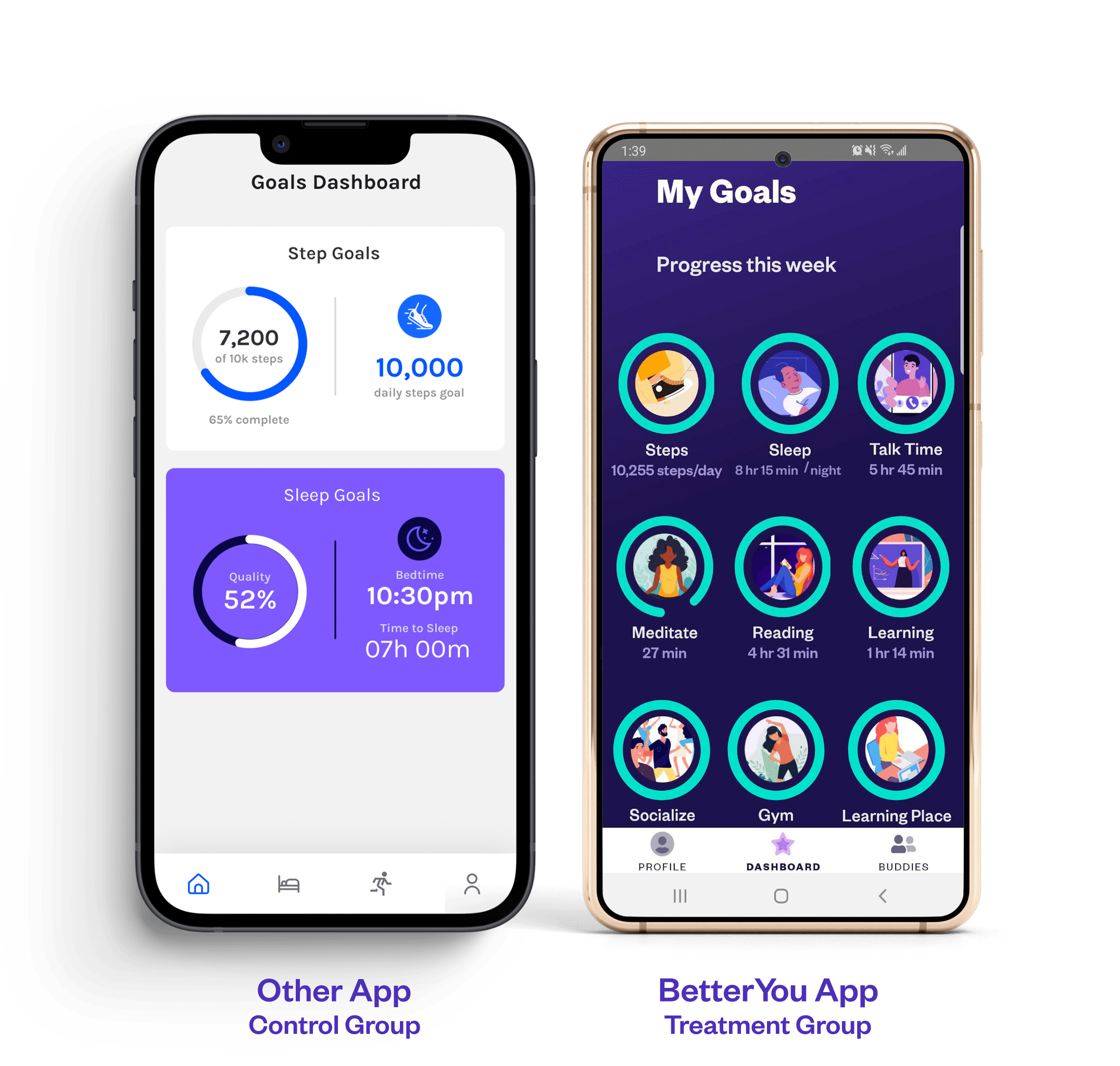 How Much Did BetterYou Help?
9 of 10 people report that workplace stress affects their mental health
3 of 5 people are not receiving adequate support from supervisors to manage stress
4 of 5 people feel emotionally drained and showearly signs of burnout
Whether you work for a university or an organization, we have a solution that your people can stick to!
Unlock the Power of Incentivized
Wellness for Your Business
Users are further encouraged to keep up with progress through BetterYou's sponsored rewards program, where they are eligible for 90+ reward options.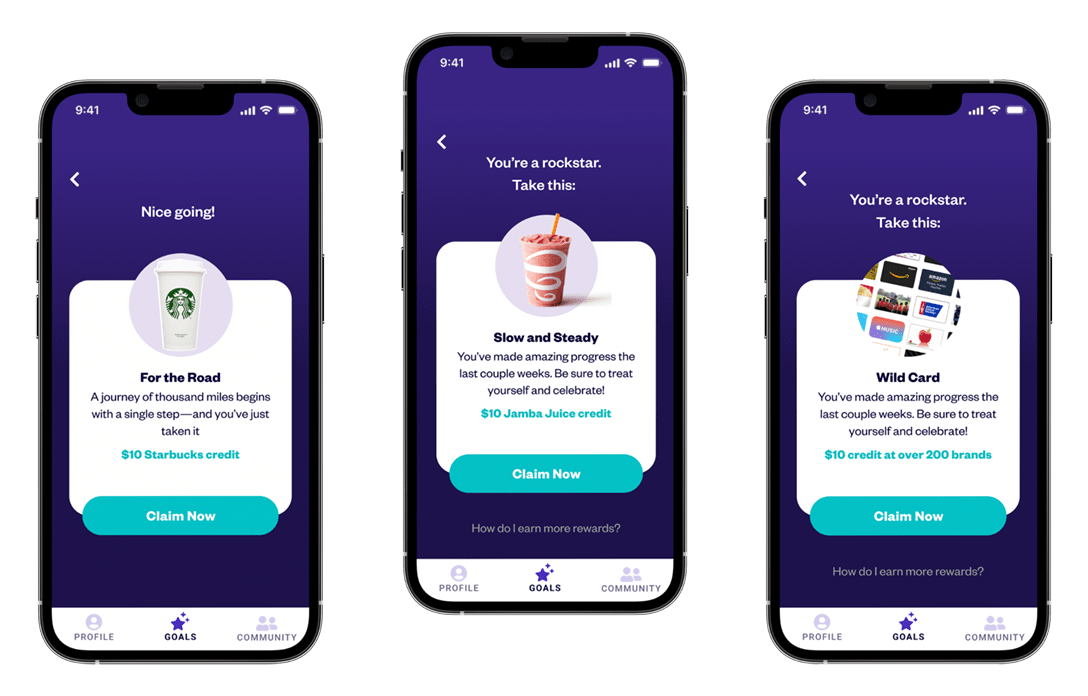 Start Earning Your Rewards!
Backed by Science
BetterYou helps people find more time in the day for their health through a no-touch solution rooted in behavior design.
Using research from behavioral specialists, BetterYou optimizes nudges and rewards at the right times to encourage healthy behaviors.
Employee Claims Reduction
Maintaining a 23% retention rate per month Healthy Lifestyle Programs
saw a $40 PMPM savings
Invest in Your Team's Wellness to Reduce Healthcare Expenditures
A well rounded workplace wellness program can reduce healthcare
costs by $60-$80 per employee per month
Challenges to Boost Morale
Take Your Company's Wellness to the Next Level with Our Collaborative Health Challenges
Users are further encouraged to keep up with progress through BetterYou's sponsored
rewards program, where they are eligible for 90+ reward options.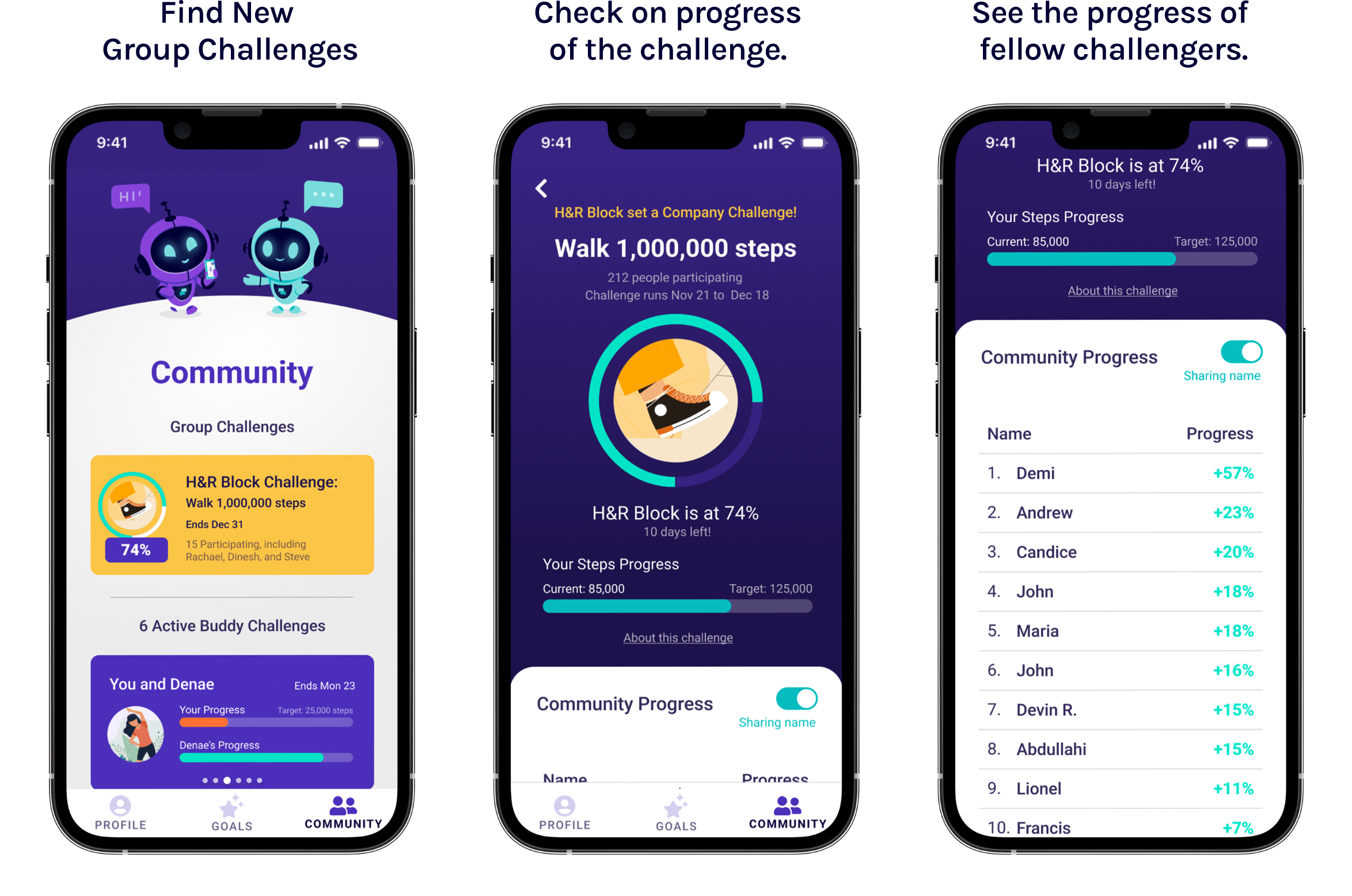 How About a Sleep or Mindfulness Challenge to Give People a Boost!
Find out more about the list of challenges you can choose from…
See What Our Users Have to Say
This app is very helpful in starting new habits and creating new goals for yourself. It even rewards you for your hard work and I really appreciate that aspect! I have been getting more sleep, working out more, and staying on top of my health with this app.
Easy to integrate with fitness trackers. Good app to use and set goals for a better you. Education, social, fitness, and spiritual goals can be customized. Highly recommend it to take tiny steps to improving yourself.
Great app. Helps me stick to my goals and adjust as needed. I have been improving my habits and adding in new ones.